Few office services can be as stressful as hiring office movers. Since our opening in 1989, OfficeMakers has developed a full-service office services department including having Houston's best office movers on staff.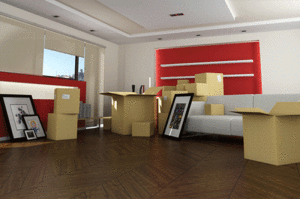 Essentially, when you hire office movers, your business is Out-Of-Business until your move-in is complete. There are no phones, no reception area for customers or clients, no work tables, conference areas, computers and printers are down – during a move, your business is shut down. Not only is there downtime for furniture and equipment, but also a loss of employee productivity during the move. Also, the loss of productivity of employees in charge of the move, working with the office movers and working out a plan for the office movers can run up the costs of an office relocation quickly and significantly.
Moving your business should always be left to the experts. OfficeMakers™ has a reputation for excellence in relocation services. We will assign you a Project Manager who will work with your company from planning to completion. Our Project Manager will work with you to make sure your office move goes as smoothly and seamlessly as possible.
With OfficeMakers Your Project Manager will work with you to and submit a detailed move plan that will:
 Have Your Office Moved As Quickly and Safely As Possible
 Provide Office Movers That Know How To Follow and Configure Offices By Your Floor Plan
 Have Office Movers That Are Familiar With Office Electrical Requirements
 Have An Insured Move
 Avoid Under-estimated labor costs
 Minimize Employee Downtime to avoid employee non-productivity
 Prepare A Complete Punch List
 Minimize Your Relocation Costs!
Also, your Project Manager will go over all insurance issues with you, coordinate your move with the building Facilities Manager to assess elevator regulations, hours of access to the building some buildings require after hours or weekend move-ins), parking permits (if necessary).
Call us today for a free quote and time estimate for our office movers to perform your office relocation. Let us take the stress of moving your office!