Social Distancing Products & Service
Reinvent Your Workspace to Reduce Your Risk
As employees return to the workplace, it's your responsibility to create a safe and productive working environment for them. Health officials are recommending you forgo open floor plans and shared-workspaces in favor of privacy screens, office dividers, and other social distancing products that limit direct exposure.
Covid-19 along with the seasonal flu and common cold can spread rapidly throughout an office that does not follow adequate health and safety measures. You owe it to your customers and employees to create a safe space for them.
From layout design and installation to ongoing facility maintenance, OfficeMakers can help ensure your office, restaurant or school minimizes health risks while maximizing productivity and revenue. Talk to a sales associate today for a custom quote.
Talk with an Office Expert
Fill out the form below to learn about custom bulk pricing.
Affordable Social Distancing Products
This is a perfect opportunity to liquidate and decommission your existing office furniture while redesigning to meet the new social distancing requirements. However, there are multiple products available that can be attached to existing furniture to create a barrier.
For a collection of products tailored to your needs, budget, and style preferences, contact a sales associate. We'll get you the best pricing available.
Protective Screens
Available in acrylic, plexiglass, and other materials, these workstation, tabletop, and counter screens act as a protective spray shield to help minimize the spread of airborne germs.
Room and Space Dividers
Promote social distancing with privacy dividers and panels that can be mounted to existing cubicles or moved around on wheels.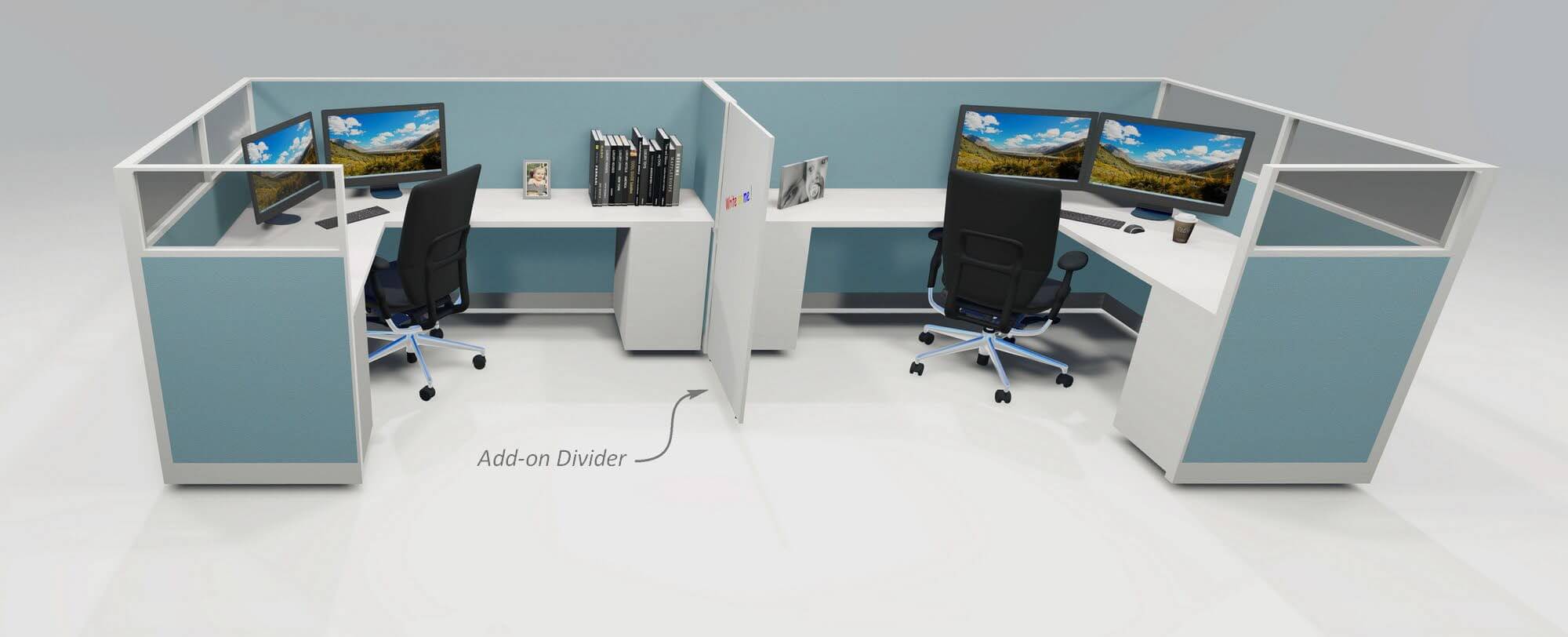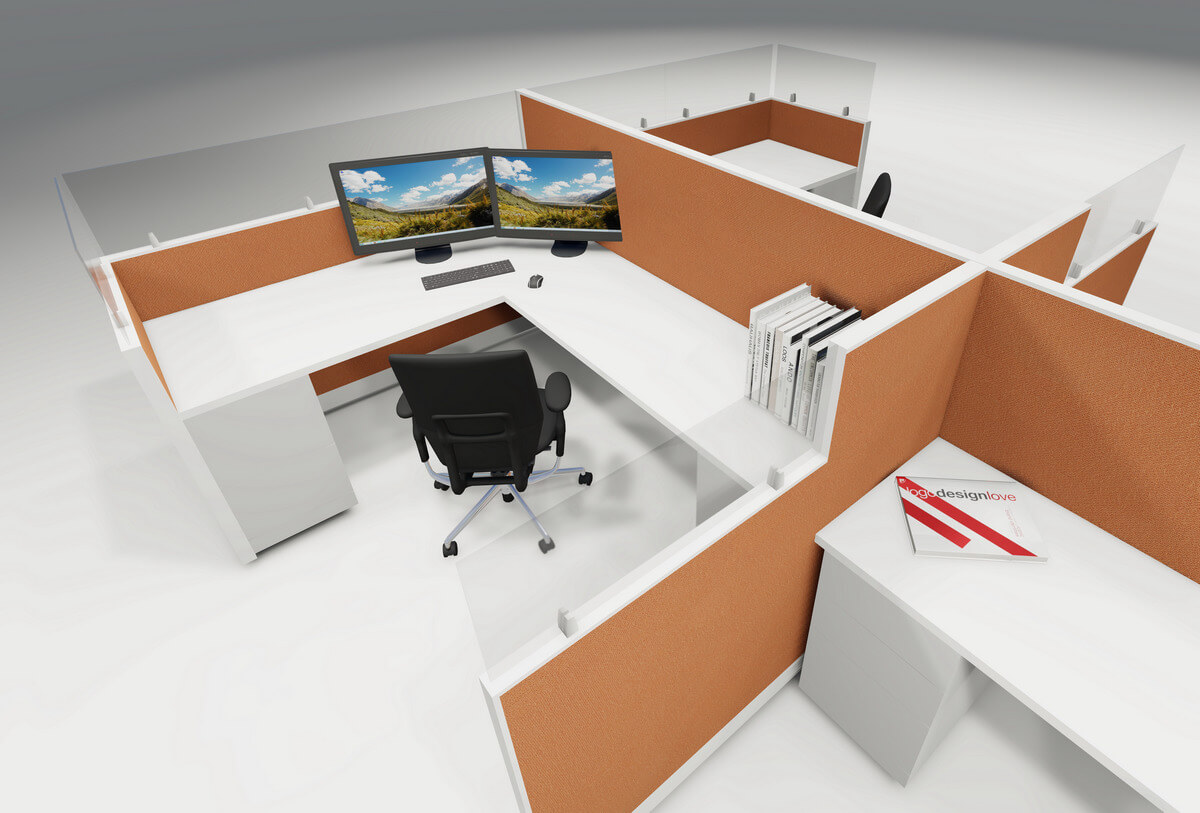 Antimicrobial Seating
Anti-microbial fabric and vinyl seating are treated to destroy or inhibit the growth of microorganisms; especially pathogenic microorganisms. Order your reception, guest, task, and executive antimicrobial office seating today.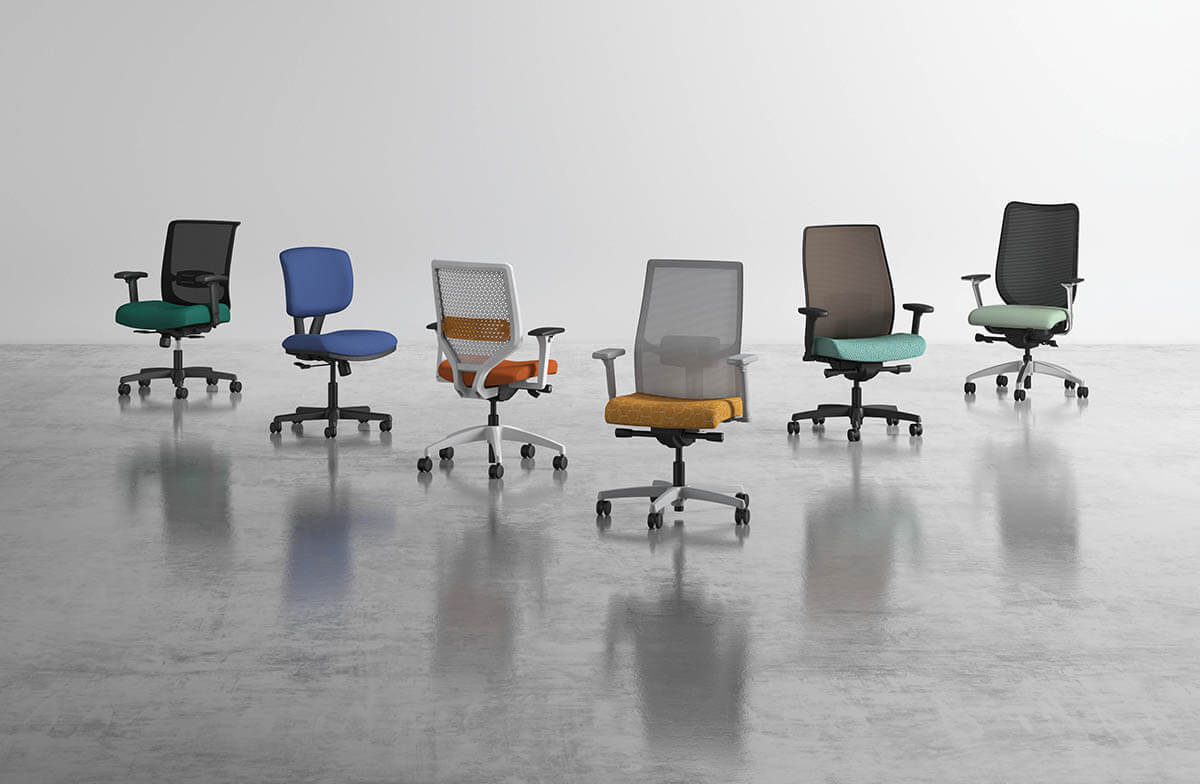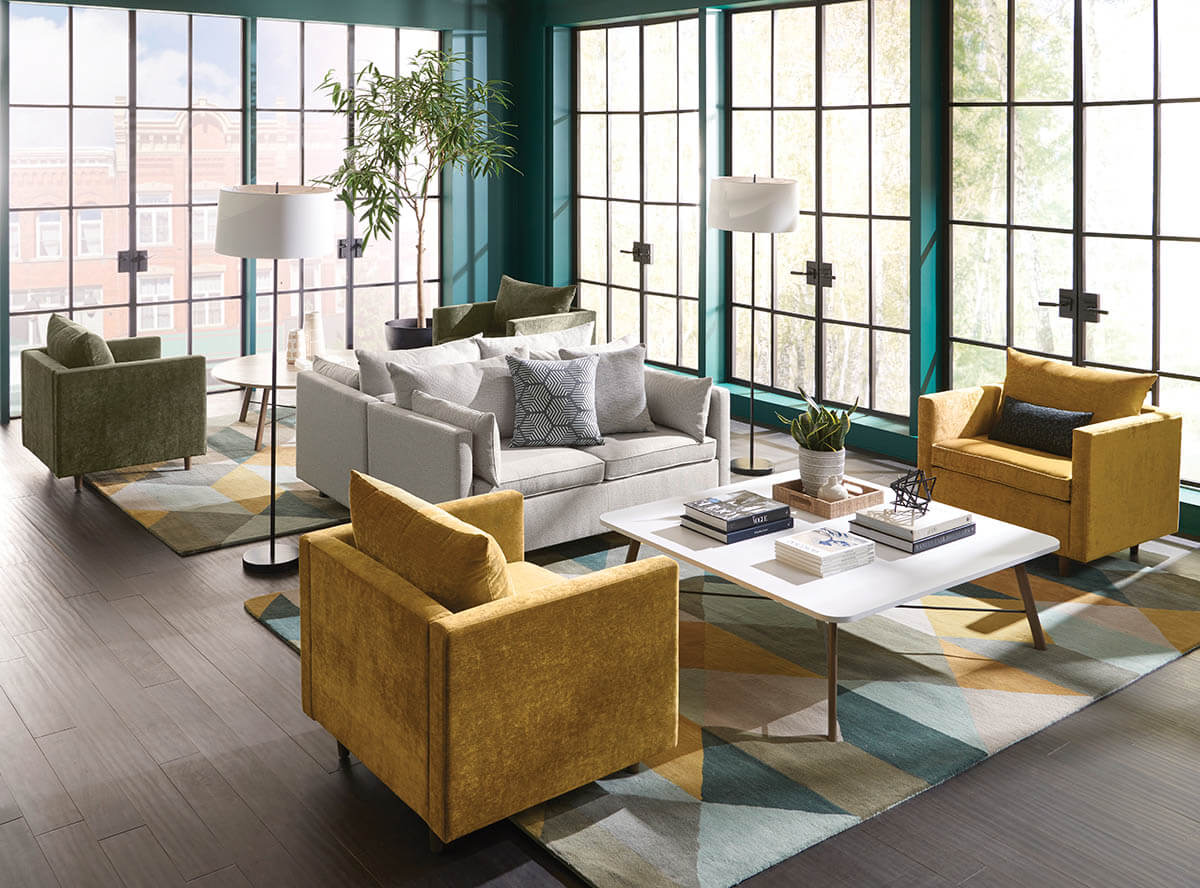 Lockers
Promote social distancing for personal belongings in offices where employees might not have assigned seating.  We offer a wide variety of lockers ranging from metal to laminate in all shapes and sizes to fit your office environment without taking away from your design or functionality.