Businesses are reevaluating their office and waiting room furniture to keep customers and employees safe when they stop by for in-person appointments or report for work each day.
This means businesses have had to get creative and implement new safety and sanitization standards that affect every area of the company building, especially public waiting rooms and lobbies.
If you are ready to rethink your waiting area, OfficeMakers can help!
Waiting Rooms Create The First Impression for Clients
Perception is everything and your office waiting room or lobby is the first space your clients see when they enter into your place of business. A clean and well-kept space, complete with inviting furnishings, sends a message that your company cares about its customers and strives to put forth a professional atmosphere that is safe for all.
In the "Covid-Age," it is more important than ever to put your best foot forward and provide a waiting room area that is safe and filled with clean furnishings. Be sure to also consider installing hand sanitizer stations and protective screens at your reception desk.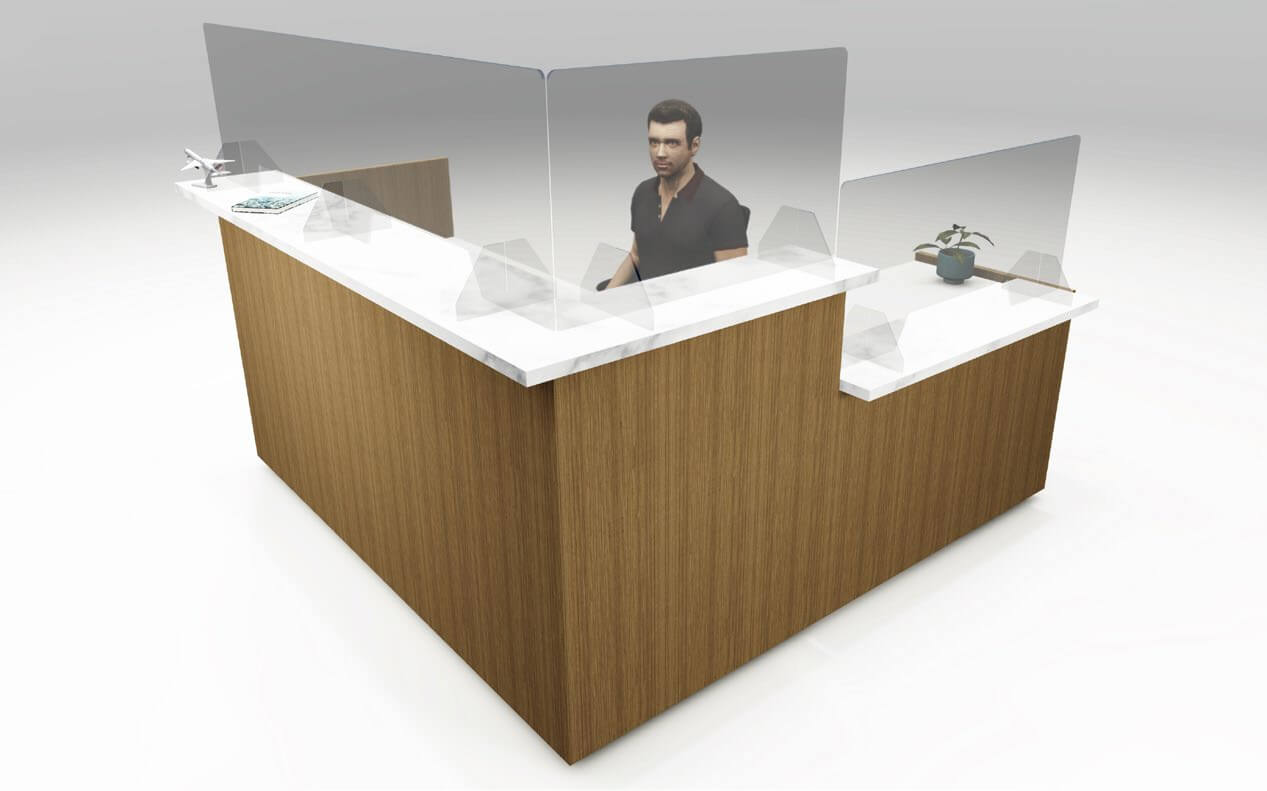 Utilize Layout and Design to Promote Distancing
To promote distanced seating in your waiting room, less is more when it comes to furnishing around the office. Design your waiting room in such a way that there's enough seating available for your clients, and that it is spread out to promote safe distancing while waiting for their appointment.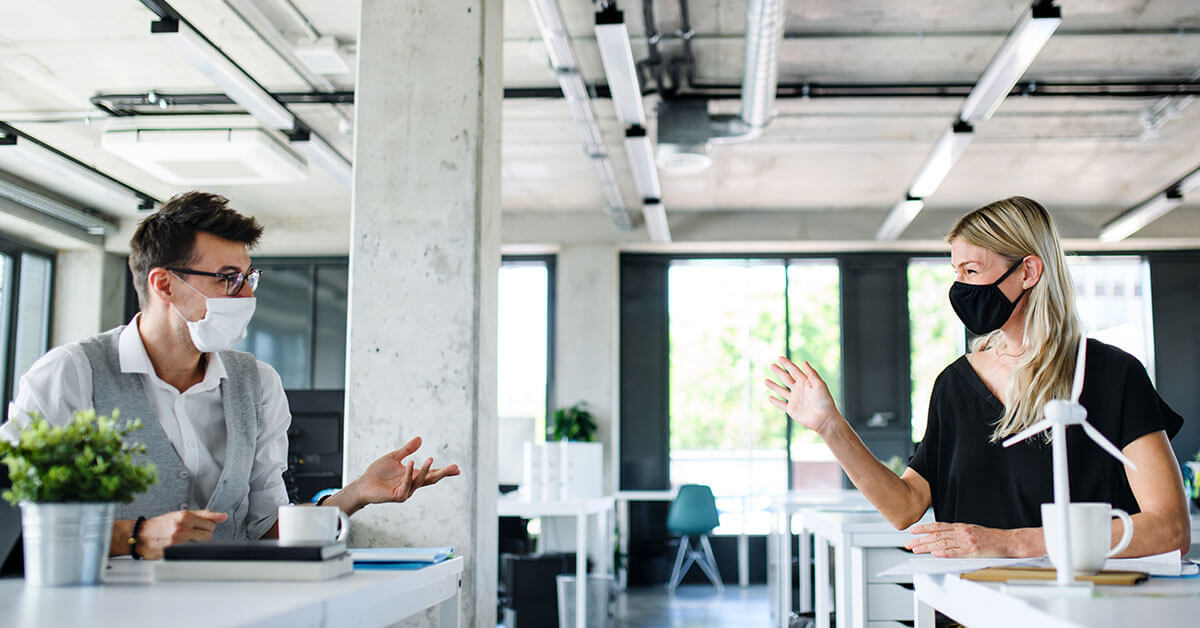 Before Covid-19, waiting rooms were often packed with furnishings, but now you should rethink the design and layout so that everyone can stay apart and stay safe. OfficeMakers has over 30 years of experience in designing offices and can help you maximize the square footage you have to work with.
Use Antimicrobial Chairs to Make Sanitizing Easier
Antimicrobial chairs are typically upholstered with vinyl or leather that has been treated with antimicrobial compounds during the manufacturing process so that virus, mold, and bacteria cells are destroyed on contact and are unable to grow and spread diseases.
Make Waiting Room Furniture Comfortable for Long Wait Times
While no business likes to keep clients waiting, it is sometimes necessary to ensure you are providing everyone with the best service possible. At OfficeMakers, we offer a complete line of modern and relaxing lobby furniture that will offer your clients comfortable seating while they wait to be seen by one of your employees. When people are comfortable, they don't mind waiting a little longer.
Partner with OfficeMakers Your Bulk Office Furniture Needs
OfficeMakers takes the guesswork out of selecting high-quality office furnishings for your waiting room or lobby. We sell everything from antimicrobial doctor's office and hospital seating to chairs and filing solutions.
Our furniture is contemporary and inviting, and is easy to clean so that you can maintain a safe and healthy environment for customers and employees alike.
At OfficeMakers, we're office furniture experts and have been in the business of making your business look its best since 1989. In these unprecedented times, it is important to select waiting room furnishings that look good and keep your clients safe and socially distanced at the same time.
Whether you are looking to upgrade your existing office furnishings or would like to design a completely new waiting room layout, contact us today, so we can help!