Office trends and design concepts have changed in the wake of COVID-19. The rules we once had surrounding how an office should look and function are gone. And no one knows this better than the team at OfficeMakers.
From the rise in co-working spaces to the need for social distancing, we'll cover all the new office trends our team has uncovered.
Consider Co-working Spaces
Even before the COVID-19 pandemic, the work from home (WFH) movement had serious momentum. Now that we've accepted WFH as a reality for many employees, businesses are beginning to recognize the reduced overhead associated with a work-from-home employee base. We're talking about lower utility bills, fewer real estate leases, and fewer workers comp claims.
Suddenly, boardrooms are buzzing about the value of co-working spaces: office space that can be leased and shared with other organizations.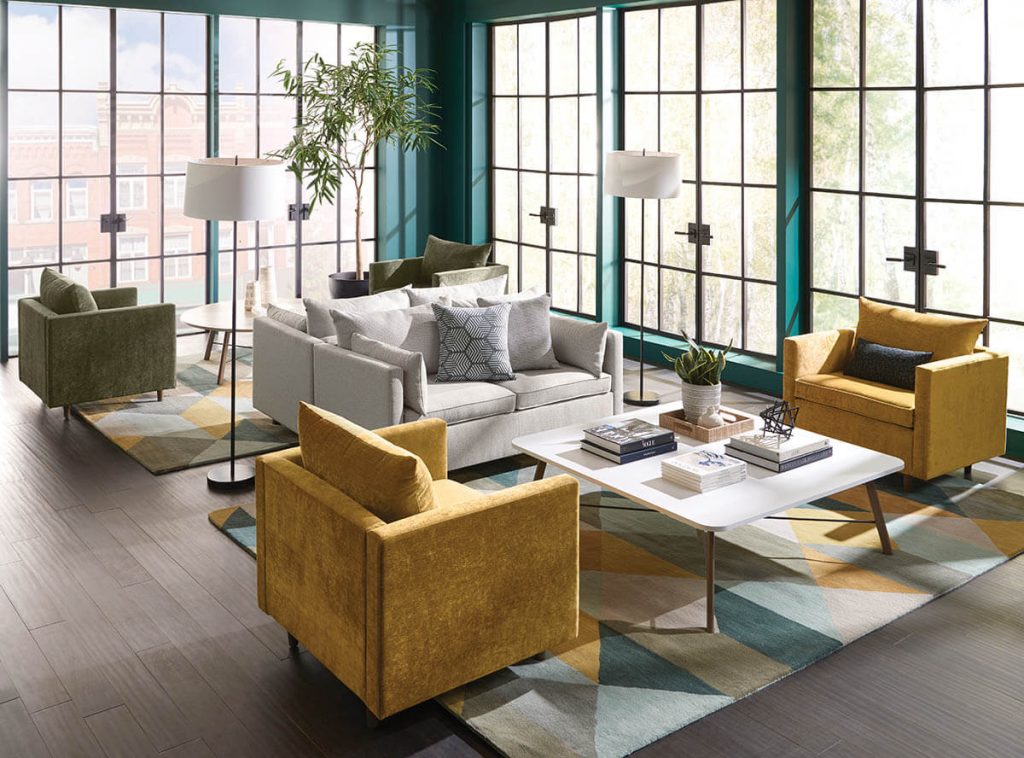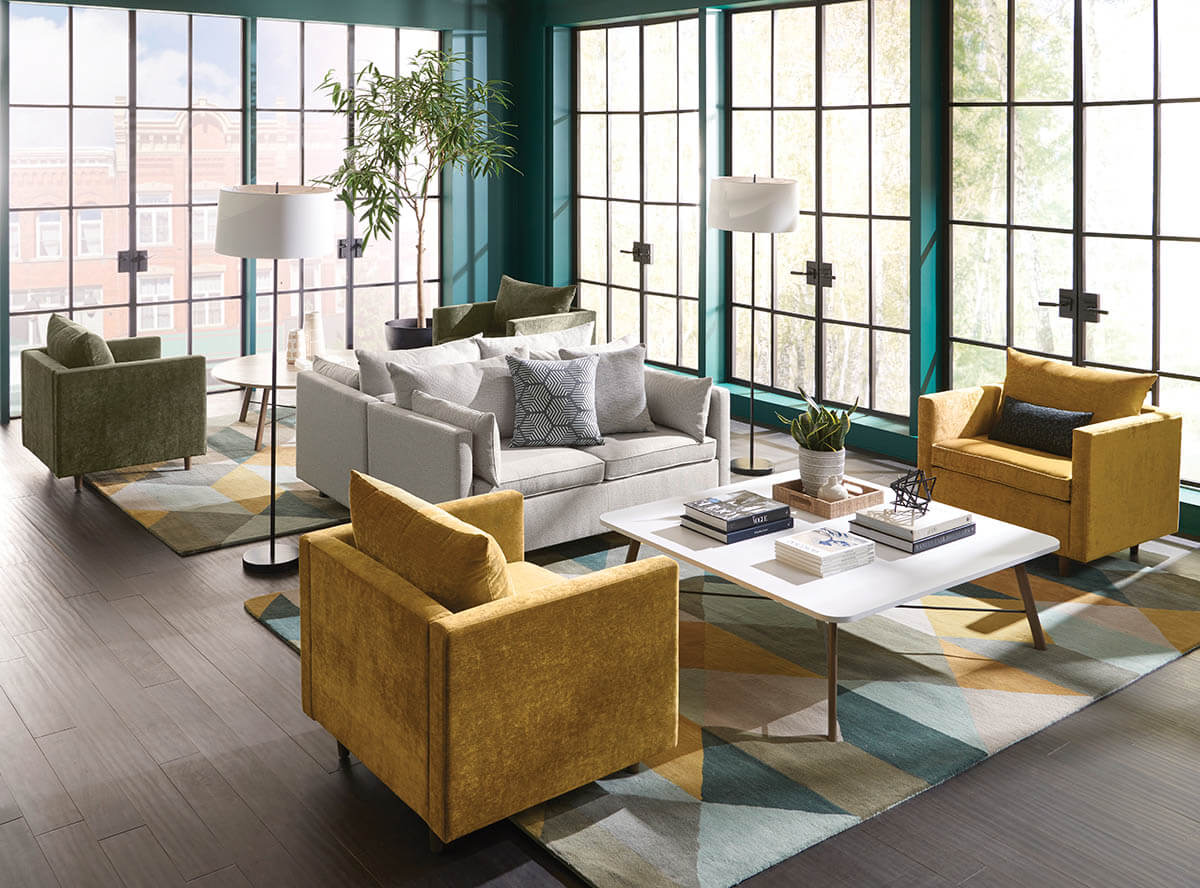 In co-working situations, organizations should invest in high-quality office furniture. In 2021, designers should aim for aesthetically pleasing furniture that will hold up to repeated use and multiple shifts. Think of it this way, smaller meeting rooms that can handle six people might be used continuously throughout the day, rather than a single large meeting room used once a day.
Speaking of smaller meetings, they will be crucial for businesses moving forward in 2021.
Have Smaller, But More Conference Rooms
In 2021, we expect meetings of ten or more people to be very few. It's time to store or donate massive conference tables and divide that ample space into several smaller areas.
Office designers will be looking for smaller, more portable communal tables that are easy to disinfect between users.
Portability is key because unique and creative locations for businesses are okay now.
Do Business in Unique Locations
The way we work is evolving, and your customers know it. 2020 brought financial hardship to many organizations. If you need to lower overhead expenses by operating in a smaller location or even a non-traditional site, everyone understands. To help ease the cost of office furniture, OfficeMakers offers competitive financing options available
Who says you cannot move your office into a storefront or a former restaurant? Commercial landlords are eager to lease space, so you might get a terrific deal on the rent by following these office trends.
Unconventional office spaces can help brand your company, encourage employees to think outside the box, and present new profitable opportunities!
Whether your company needs to find a new home or not, your lobby will undoubtedly need a facelift.
Refresh Your Waiting Rooms
Your new lobby should highlight cozy seating and a welcoming atmosphere while still adhering to a social habit for distance and personal space.
Remember that social distancing could also mean staggered meetings. You may have more people coming and going during a given day, and wait periods may be extended.
Natural lighting and bigger, breathable spaces will be popular! Take advantage of any natural light available (both for its mood-boosting effects and germicidal tendencies) by installing glass doors and windows wherever possible.
Office Trends Make Cubicles Okay
Cubicles were an office staple in the 1990s, but they were losing popularity in the new millennium. We predict those organizations that require more than a skeleton crew on site — say government agencies or a daily newspaper, for instance — will take a renewed interest in cubicles for the sake of social distancing and individual storage abilities.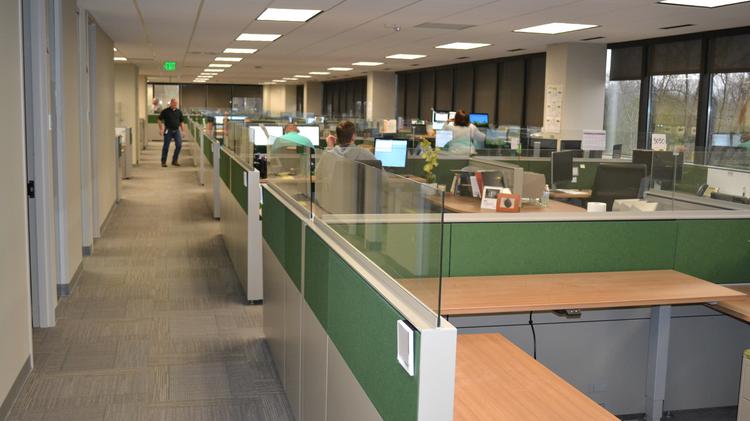 At OfficeMakers, we know office trends are changing! Whether you work in a customer service setting, publishing, government, finance, or education sectors, we have the modern office furniture choices you need to navigate our "new normal."
Contact us to see how we can help you create the perfect space.