The office landscape is currently being transformed due to Covid. With more and more people working from home because of the pandemic, businesses are finding that they have a surplus of office space that they just aren't using. Some businesses have been struggling to adapt to changing circumstances, but even if you don't find yourself struggling now, it's important to be prepared for the future. Here are some great tips to help you future-proof your office setup, so whatever happens, you'll be ready. OfficeMakers can help you create the ideal workspace for your home or office.
Utilize Modular Products
Modular office furniture products make it easy to scale up and downsize as needed. Modular products are simple to set up and break down and can be used to create a wide variety of different layouts, so you can reconfigure your office space as needed. These products can be folded up to store away when they aren't needed and can be set up in a matter of minutes to expand your space to accommodate more workers or larger conferences. Hon workstations are great office space solutions that can breathe new life into your office setup. 
Flexible workspaces are trendy right now and can help you keep up with changing times, which means that you can adapt without needing to refit your entire office or move into a new space in the future. It shows off that you're a progressive company focused on creating a modern and efficient working environment for your employees.
Create the Ideal Workspace in Coworking Spaces
Creating coworking areas throughout your office space is a great idea for a few reasons. First, it makes collaboration and teamwork easier. These spaces are great for meetings, collaborative projects, and employees who simply work better in the company of others. In addition, large coworking areas are easier to clean and sanitize. This has become so important in the days of the pandemic, so creating these spaces is a great step towards keeping your employees healthy and safe.
With more people working from home, the best coworking spaces are great areas for employees who may only spend a few hours a week in the office. This means it doesn't necessarily make sense for employees to each have their own personal desk space, but they still need somewhere to set up their gear when they're in the office. 
Install Space Dividers
Rather than using cubicle walls, install space dividers. These dividers can break your spaces down into different areas without isolating workers from one another. It's a great solution when you don't want a totally open concept office but don't want the limitations of cubicles. Space dividers can be easily rearranged or moved around to create new spaces. Temporary space dividers are great for creating conference areas on the fly or setting up more private spaces when needed.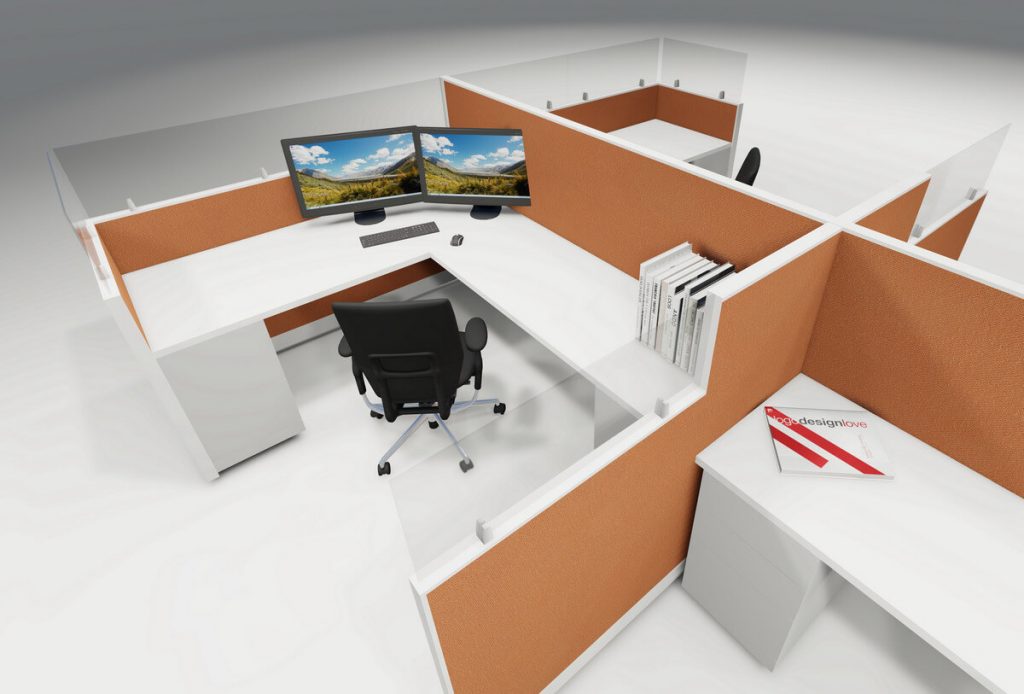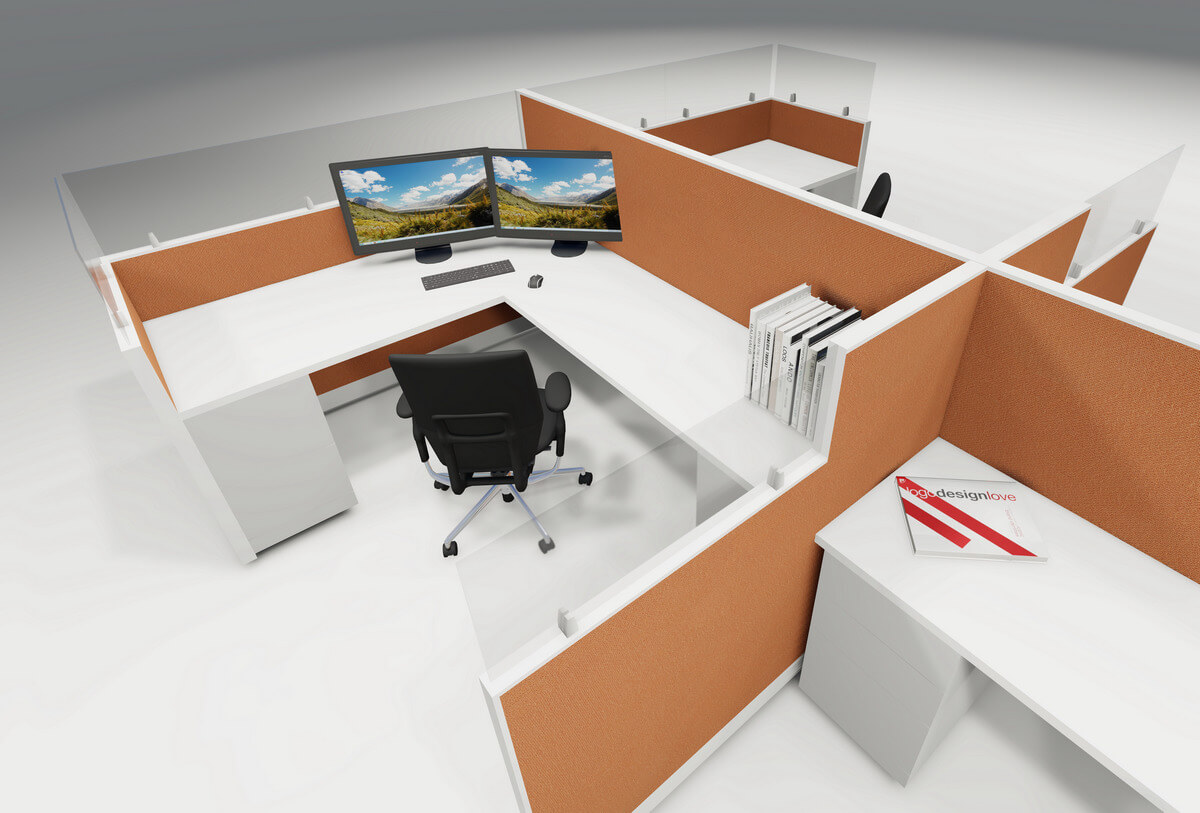 Partner With An Office Furniture Company
As your office space needs change, it's important to adapt quickly, which can help you retain employees and stay on top of your competition. Partnering with an office furniture company is a great way to establish a relationship to help you meet your changing needs. This relationship can be valuable when you want to design the most efficient office space to suit your business and your employees.
OfficeMakers has three decades of experience making workspaces better and can help you create the ideal workspace for optimal productivity. In today's changing world, it's important to find office solutions that respect social distancing guidelines and adapt to remote workers. We offer a wide variety of options for businesses in many different industries. Whether you need office furniture, modular space solutions, or modern workspaces, we are happy to help! If you have any questions or need information about the products we offer, contact us to learn more.